---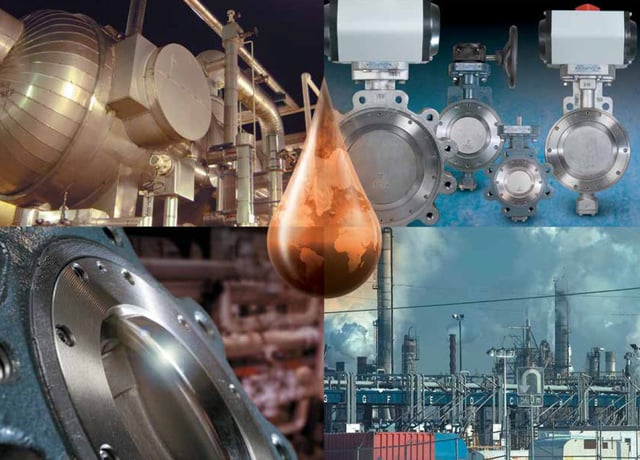 NIBCO offers a comprehensive selection of high performance butterfly valves for industrial and commercial applications that are available in a broad range of materials, sizes, and pressures. The parts are machined and manufactured in house with modern advanced computer controlled machining centers to assure the highest standards in the industry, and every valve is tested to 110 percent of its full pressure rating as standard.

---

Featured Benefits:
Direct mount actuation
Live loaded adjustable packing
Uninterrupted gasket surface (consult factory for additional materials)
Consult factory for spiral wound gasket
Bi-directional service
Bubble-tight sealing
One piece through shaft
Welded disc pins
Integrally cast disc stop
Blow-out proof stem
---

Design Details:
The NIBCO Sure Seal High Performance Butterfly Valve is a double eccentric (double offset butterfly valve) design. This design minimizes torque and increases valve service life by decreasing seat to disc interference throughout the disc travel. Valves are available in wafer and lug design for ASME Class 150# (2"-30") and Class 300# (2"-24"). The valve is bi-directional by design but has a recommended flow direction which is clearly marked on the valve body.
Elasticity of the seat and fluid pressure assure perfect "bubble-tight" sealing.
---
Operation:
Pipe flange faces and valve faces should be cleaned of any residue and dirt.
Allow enough gap to ensure the valve will slip easily between flanges.
Center the flange gasket and valve.
Install valve in the closed position to prevent damage to the sealing areas.
Tighten all bolts to ensure a leak free seal.
The valve can be fitted with various operating devices such as lever handle, manual gear, pneumatic actuator, or Electric Actuator.
By rotating the disc counter-clockwise to open or clockwise to close, the flow inside the pipeline can be regulated or shutoff - whichever is desired.
---
Sure Seal valves will exceed your application expectations and, like all NIBCO products, guarantee superior quality, performance, and service. For more information on our Sure Seal High Performance Butterfly valves download the complete catalog for free today!
Check out our other blogs on Press, FLO-BOSS, CAD/BIM and more:
---