---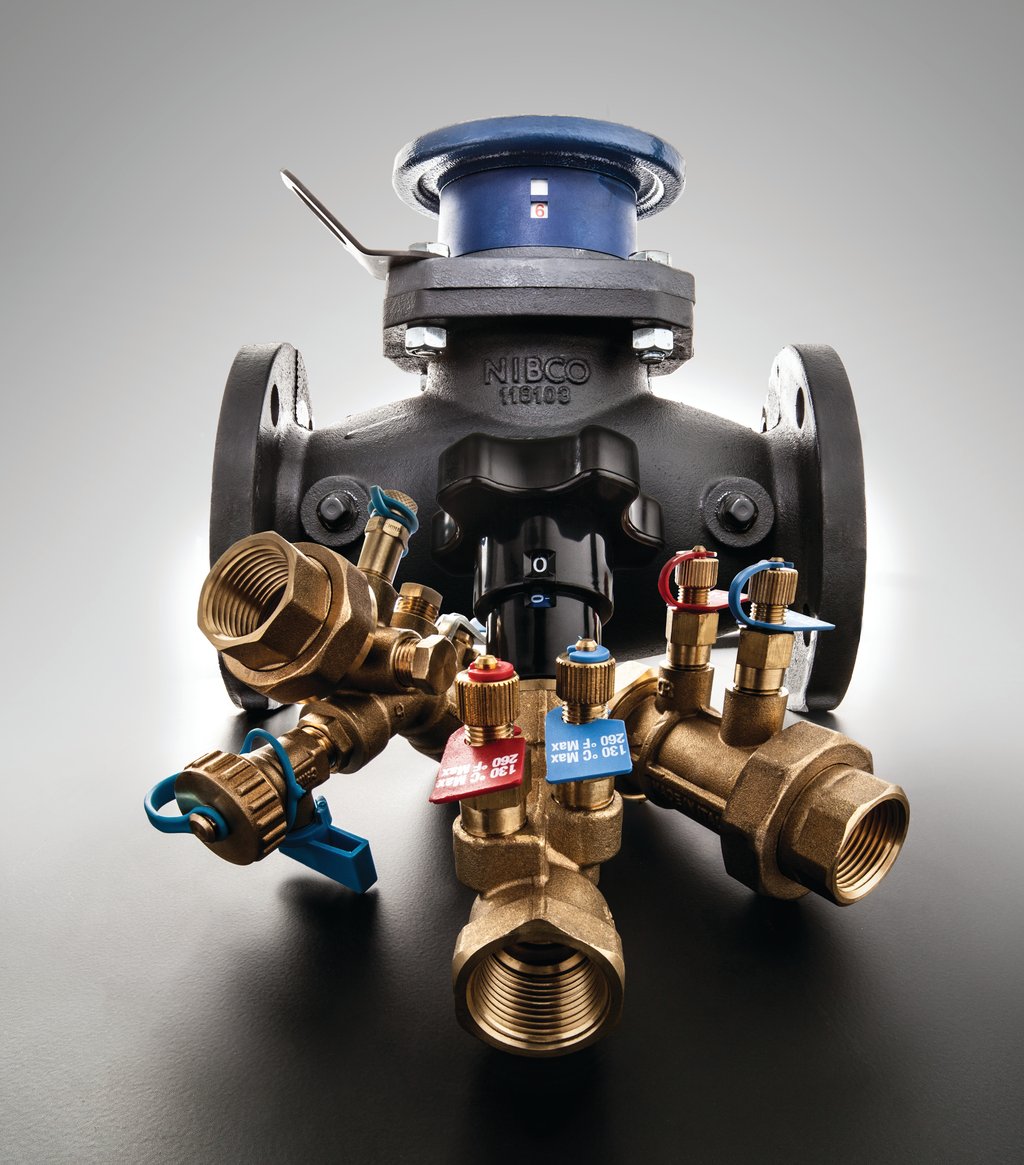 Every day you've got a job on the line. Whether you're pouring over a blueprint, making sure shelves are stocked, or modeling a complex system, people rely on you to make sure projects are done right. Which means what you need, more than anything, is reliability. We know, because for well over a century, NIBCO has listened to its customers, provided the right products, and become the most reliable name in flow control. Now, we're proud to introduce a new chapter in NIBCO reliability – the FLO-BOSS™ line of balancing valves.
---
Overview
FLO-BOSS valves, along with NIBCO® Coil-Connect™ Kits, are the right fit for a wide range of balancing applications. We offer a growing selection of balancing valves – from automatic to manual, brass to lead free – and all are quality tested to meet stringent NIBCO specifications, and backed by a five-year, 125% limited warranty. But our reliability goes beyond providing you with the right products. With dozens of NIBCO reps and manufacturing plants across the U.S., we're everywhere you are with the know-how you expect and a partnership that works for you.
---
Product Offering
New Press Ends
Valves with Ultra-Flow and Low-Flow Flexibility
Automatic Balancing Valves
Coil-Connect Kits
Combination Ball Valves
Manual Balancing Valves
Unions
A Variety of Accessory Items
...and more!
---
The NIBCO Advantage
Our products are tested to meet stringent NIBCO specifications to ensure quality and reliability, and are backed by our exclusive five-year, 125% limited warranty, reinforcing our commitment to quality.
When every detail matters, choose FLO-BOSS balancing valves from the leader in flow control reliability.
---
Want to learn more? Download the essential FLO-BOSS Quick Reference Guide now!

Check out some of our other blog posts on inventory management, CAD/BIM, and Press fittings and valves here:
---