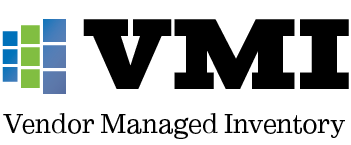 Vendor Managed Inventory (VMI) is a system that allows the vendor of a product to take full responsibility for maintaining an agreed inventory of the material with the buyer of the product. In other words, VMI is a symbiotic relationship that makes it less likely that a business will unintentionally become out of stock of a good, and reduces inventory in the supply chain.

---
NIBCO® VMI allows you to have automated inventory, which will help you replenish your inventory continuosly and creates efficiencies for both you and NIBCO. Based on your predetermined criteria, NIBCO handles all of your re-ordering by managing your data and inventory levels.
1. How It Works
Your inventory levels are established based on your provided sales history and statistical zone setting parameters. NIBCO analyzes your inventory on a regular basis to assure availability. Your inventory will be replenished on a schedule that keeps your stock levels at optimum efficiency, thereby improving service and cutting transaction costs.
2. The Benefits
Vendor Managed Inventory will streamline your business functions and provide you with:
Improved profitability and sales with reduced and improved inventory turns
Smooth demand flow and better service levels
Enhanced business relationships
Overall time-reducing system costs which saves you time and money
3. The NIBCO® Advantage
With NIBCO, you have a focused and dedicated team eager to create an interactive partnership that can give you relief from your daily inventory management headaches. You are our priority and we are committed to providing real savings and objective results. Partnering with NIBCO gives you numerous benefits beyond the above, including:
A company that is a leader in the industry with 17+ years of VMI experience
The ability to leverage growing and new technology
A program that is continuously improving to stay ahead of competitor programs
A boastful on time complete percentage of 98% vs. the industry average of 82%
Very high inventory turns average of 7.8 vs. the industry average of 3.5
A company who works with you to customize your program based on your business needs through a collaborative partnership
A company who manages purchasing for you – allowing your purchasing agent to focus on other important projects
4. The Process
Signing up for VMI is simple, yet comprehensive. View the timeline below to see each step of the process broken out:

---
With NIBCO VMI, you are in control. For more information, download the Vendor Managed Inventory brochure at zero cost:

Want to learn about more inventory management solutions? Check out our other blogs on NIBCO Electronic Data Interchange and NIBCO Partner:
---